Our new book uses these calculators to design preamps, power amps, and power supplies. An entire chapter is devoted to sculpting the dynamics of overdrive and harmonic distortion.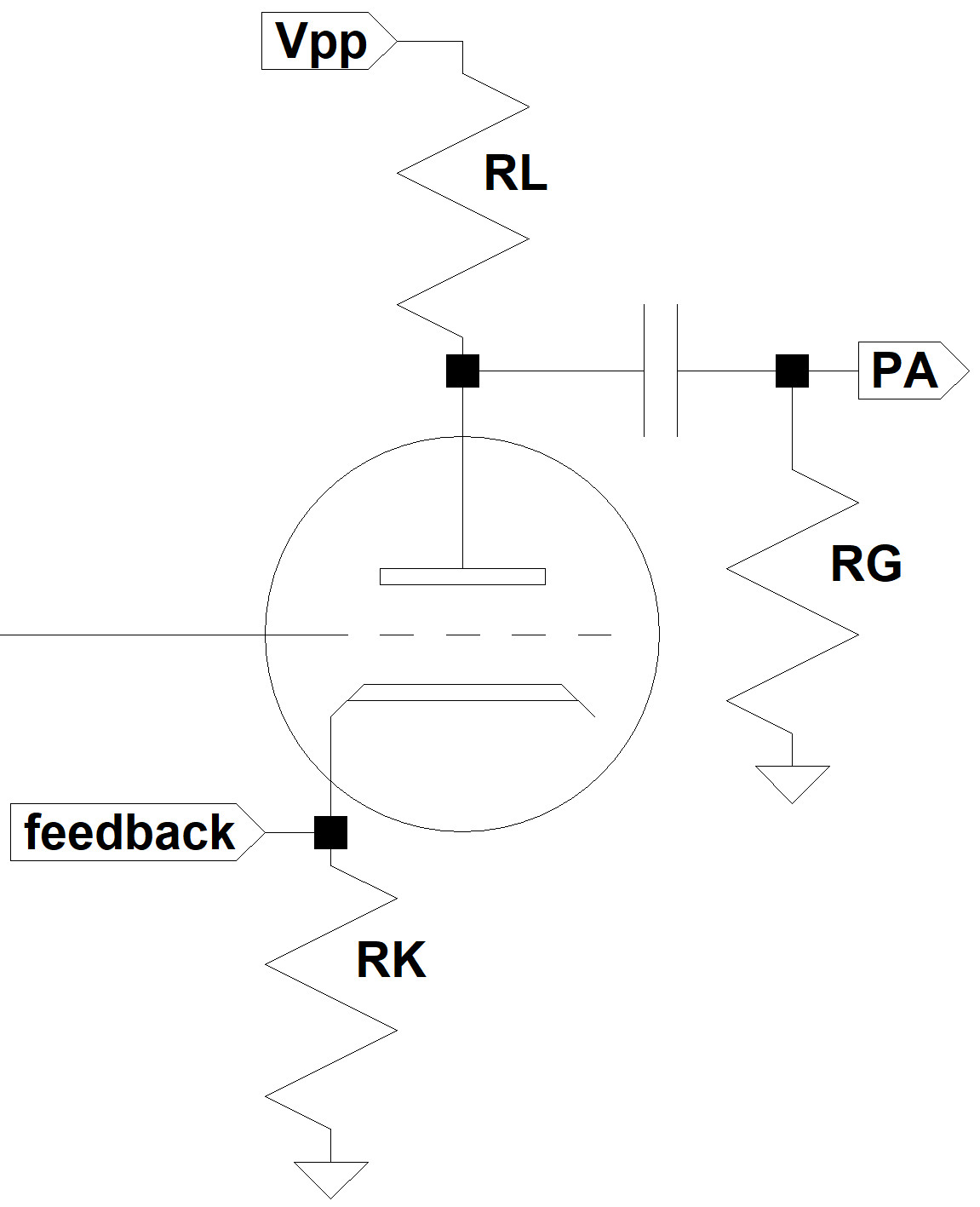 What does this calculator do?
A single-ended power amp is typically driven by a triode with an unbypassed cathode resistor that serves as an injection point for global negative feedback. The effective impedance between the cathode and ground is an important factor in setting the amount of feedback. The cathode resistor is in parallel with the triode's cathode impedance, which depends on the value of the plate load (RL in parallel with the power amp's grid-leak resistor RG), the triode's amplification factor, and its plate resistance.
The calculator determines the effective impedance between the cathode and ground, i.e. the cathode resistor in parallel with the cathode impedance.
---
Copyright © 2005-2019 Amp Books LLC All Rights Reserved